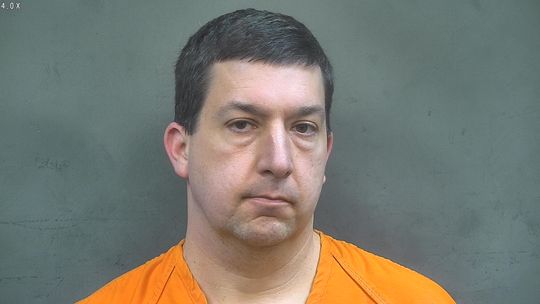 [ PRESS RELEASE ] Lebanon Pediatrician Denied Appeal
Crimes against children are among the worst and have lasting effects on all individuals involved. Dr. Cavins used his position of power to abuse those who came to him for care.
In February 2020, Dr. Cavins was found guilty of the following crimes and received a 23-year sentence:
Two counts of child molesting, a Level 4 felony
One count of sexual misconduct with a minor, a Level 5 felony
Two counts of child seduction, a Level 6 felony
The jury had ample evidence to prove that he was guilty. Based on testimony, Cavins stroked the penises of five boys between the ages of 12 and 16 and introduced condoms by applying them on some of the boys.
Dr. Cavins filed an appeal for his conviction and the appellate court found that the jury had ample evidence and denied the appeal.
Cavins' attorneys argued that there were circumstances that should have been given more weight during sentencing such as lack of criminal history, dedication to the community, and undue hardship on his family. The appeals court determined that proper weight was given to his lack of criminal history but the other two were thrown out.
In the instance of undue hardship for his family, it was determined that Cavins' wife has a college degree and was working up until 2013, when she decided to be a stay at home parent. It was determined that Cavins' wife can work to provide for the family.
The decision of the judge reads: "As for Cavins' character, while we acknowledge his lack of prior criminal history, we do not think that it can be emphasized enough that Cavins abused his position as a trusted medical professional to commit sex offenses against five of his minor patients. To say that this speaks ill of Cavins' character is to say the very least. Cavins' character does not warrant a reduction in his sentence. Cavins has failed to establish that his aggregate 23-year sentence with four years suspended to probation is inappropriate in light of the nature of his offenses and his character."
Cavins will serve 19 years of the sentence with the Indiana Department of Corrections, followed by four years of probation.
Boone County Prosecutor Kent Eastwood called the work on the case outstanding. In a statement, Eastwood said "We are grateful that the Court of Appeals upheld the convictions and sentence in this matter. Today's ruling further confirms the strength and courage demonstrated by the boys that came forward to tell their story of abuse."
Cavins has the option to appeal to the Indiana Supreme Court. At this time, it is unclear whether he plans to do so.