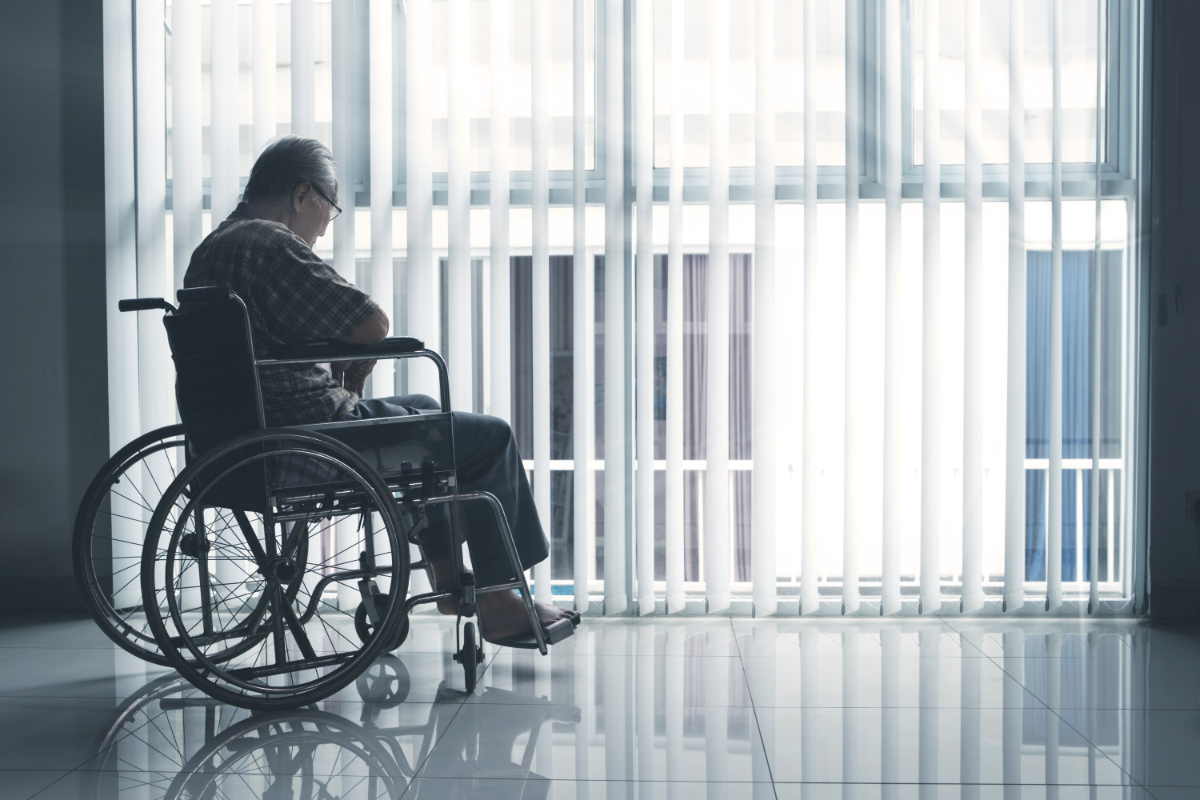 Signs of Nursing Home Abuse and Neglect
There are nearly two million Americans that live in long-term care or skilled nursing facilities. Residents in these facilities are dependent on the staff to provide care and services which makes them vulnerable to abuse, neglect, and exploitation. Often, nursing home residents who are suffering abuse or neglect may be fearful or incapable of speaking up about what is happening. It is important for family members to routinely visit loved ones who are in a skilled nursing facility. Learn the warning signs of elder abuse and neglect to help put an end to nursing home abuse. Below are the top 8 warning signs of nursing home abuse and neglect:
Unexplained Bruises/Fractures: Bruises and fractures are clear signs of injury. When a loved one becomes injured, the family often has many questions about how the injury occurred. Was it by accident, negligence, or abuse?
Bed Sores: Bed sores are preventable with proper care and maintenance. The presence of bed sores may be a sign that your loved one is being neglected and remaining stationary in the same position for far too long.
Unexpected Hospitalization: Hospitalizations are common in aging adults. However, some hospitalizations are unexpected and can raise concern about the level of care your loved one is receiving. If you feel that abuse or neglect is to blame, do not hesitate to ask questions and dig deeper into the accident that cause the hospitalization.
Changes in Mental Status: Nursing home staff will use chemical restraints to make their jobs easier. If you notice that your loved one has a changed of mental status, immediately determine its cause and how to resolve it.
Social Changes: Isolation is a sign that something is wrong with your loved one. Sudden changes in behavior such as not talking, eating, or joining social hours are signs that your loved one is being neglected or abused. Contact the director or manager of the nursing home to address your concerns.
Fear of Nursing Home Staff: If your loved one stops talking to or looking at staff members and doctors, then they may be suffering verbal, physical, or sexual abuse.
Rapid Weight Loss: The most tell-tale sign of neglect is rapid weight loss. Under the proper care, your loved one should maintain his or her weight. Weight loss can be a sign for depression, withholding food, or improper balance of medication and treatment.
Frequent Falls: Nursing home staff should always take care of and provide oversight to prevent falls. Frequent falls show that there is a lack of care and proper check-ins.
Contact An Experienced Attorney Now
If you suspect that your loved one is suffering abuse at the hands of nursing home staff, then you should contact an experienced Indiana nursing home abuse and neglect attorney immediately. The health and welfare of your loved one could be at stake. Batesky Law Office has been fighting for Hoosiers for nearly 30 years. Let us help you report the abuse to the proper officials and seek all compensation that you and your loved one may be entitled to. Contact our firm for a complimentary case evaluation today!