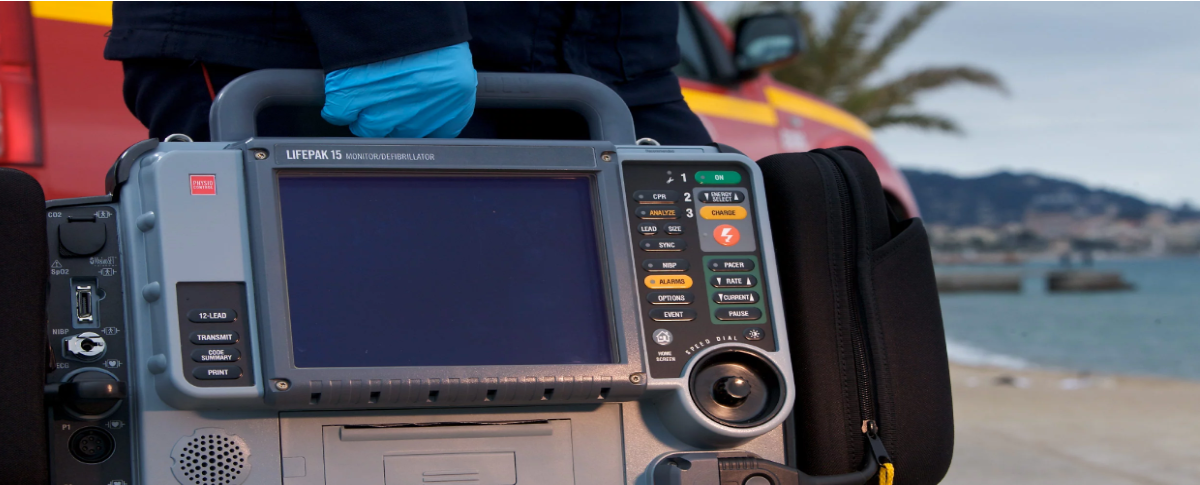 Alert Issued After Six Deaths Following Faulty Defibrillator
Lifepak 15 Defibrillator
Emergency situations are scary and highly emotionally charged. Paramedics and EMTs carry life saving equipment to help de-escalate these situations while stabilizing the patient/victim. Often times, defibrillators are used to restart a patient's heart after a cardiac episode. These machines send a shock to the patient's heart so that it can beat normally.
Stryker Corporation of Michigan is a manufacturer of defibrillators that are primarily used by emergency personnel such as paramedics, EMTs, and emergency department employees. Stryker Corp. is the manufacturer of the Lifepak 15 monitor/defibrillator.
Faulty Device Poses Serious Risk
The Lifepak 15 defibrillator may lock up after a shock is delivered which poses a serious risk for injury or death. Upon lock up, the device will have a blank monitor display with LED lights on that indicates power to the device, but there will be no response in the keypad and device functions. This leads to a delay in the delivery of potential life-saving therapy and could result in injury or death.
Since Lifepak 15 was launched in 2009, there are have 58 complaints of device lockups. Of those 58 complaints, six have resulted in a patient death. In all six of the death cases, at least one shock was delivered prior to the device locking up. There are 13,003 devices that are potentially impacted by this lock up issue.
Stryker Corp. has issued a voluntary field action for the Lifepak 15 defibrillator. This means that it has not been recalled by the FDA. The company is seeking out those with affected devices and will schedule corrections.
For Those Who Have Been Affected
Product liability allows people who have been injured by a defective product recover damages for their injuries. These cases are extremely complicated so do not delay in obtaining a lawyer. In Indiana, there is a two year statute of limitations for product liability claims from the date of the injury.
An experienced Indiana attorney will need to collect evidence to include in your product liability claim. The following evidence is crucial for a successful outcome in a product liability claim:
Internal communications regarding the product

Design plans for the device

Records of manufacturing

Records of product complaints
The more time your lawyer has to investigate your case, the better your chances will be of recovering damages. It is important to keep in mind that damages can be very difficult to establish in a product liability case and often requires expert assistance. Always talk to an experienced Indiana medical malpractice lawyer before you accept a settlement offer from the manufacturer.
An Experienced Indiana Attorney Can Help
If you or a loved one has been affected by a faulty defibrillator in Indiana, our team is standing by to help. An experienced Indiana medical malpractice attorney can help you understand your legal rights and options. Attorney Richard Batesky has been fighting for Hoosiers who have been victims of medical malpractice for nearly 30 years. Contact us to begin your investigation into your injury from a defective medical device.