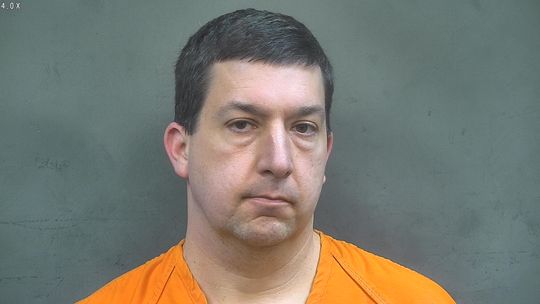 [PRESS RELEASE] Lebanon Pediatrician Facing Additional Charges
Dr. Jonathon Cavins, a Lebanon pediatrician, is accused of molesting children while undergoing routine physical check-ups.
In February, a 12-year-old stated that Dr. Cavins had inappropriately touched him while performing a mental health screening. He was able to examine the boy without his parents present in the room by stating that he needed to do a mental health screening and there were sensitive questions about the parents involved.
The boy's parents had always trusted the doctor and there were no red flags before this visit.
Since the first victim spoke out, two additional boys aged 15 and 14 have come forward and stated that the same or similar experiences occurred during their doctor visits.
The boy's parents contacted the police and during an investigation, evidence was found that corroborated the boy's story. Boone County prosecutors charged Dr. Cavins with four felonies including child molestating, vicarious sexual gratification, and sexual misconduct with a minor.
Prosecutors in Boone County are seeking additional charges against Cavins including child seduction involving the two additional victims.
The court will decide whether to grant or deny the motion for additional charges. They can also set an additional hearing to decide on the prosecution's request for additional charges.
If the additional charges are granted, an initial hearing will be set on the new charges.
Cavins' medical license has been suspended for 90 days while he undergoes the criminal investigation.
A jury trial for the criminal case has been schedule for July 8, 2019.
Batesky Law Office has the privilege of supporting the victims and their families during these unfortunate, devastating incidents. We have nearly 30 years of experience fighting for Hoosiers who have been harmed by another individual.
Contact us immediately if:
Your child is a patient of Dr. Cavins
You suspect that your child may have been harmed by Dr. Cavins
You suspect that your child has received unnecessary treatment at a routine appointment
Your child has spoken up about inappropriate behavior at an appointment of Dr. Cavins
You have witnessed inappropriate behavior by Dr. Cavins
Contact Batesky Law Office by phone at (317) 638-8888, email us at rick@bateskylaw.com, or chat with us on the website.